Comelec junks 5th appeal vs Marcos Jr. ruling; one petition remains
Comelec junks 5th appeal vs Marcos Jr. ruling; one petition remains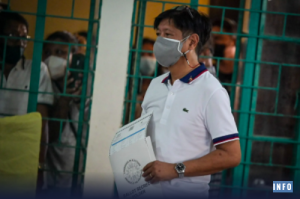 MANILA, Philippines – The Commission on Elections (Comelec) upheld its earlier dismissal order of a petition seeking to declare dictator's son Ferdinand "Bongbong" Marcos Jr. a nuisance candidate.
In its ruling dated Wednesday, May 11, but was released to the media the day after, the Comelec en banc said the motion for reconsideration filed by Danilo Lihaylihay – who himself was later identified by the poll body as a nuisance candidate – failed to raise new arguments that would warrant the reversal of its earlier ruling.
There is little expectation that the case would prosper as it is arguably the weakest among all the anti-Marcos petitions filed with the Comelec.