Youth Perspective of the PH Elections in Alberta
Youth Perspective of the PH Elections in Alberta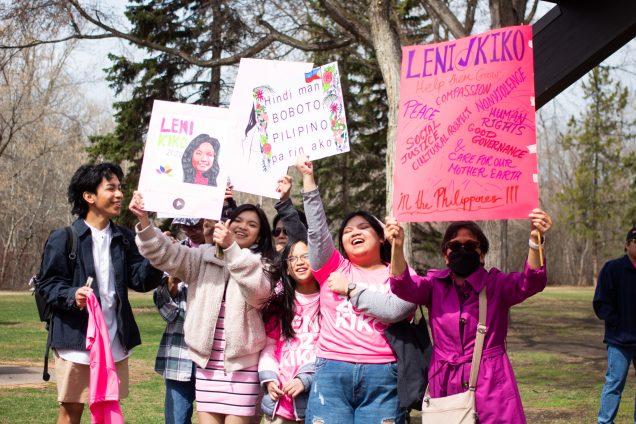 By Lea Luciano
The Philippine Reporter
On May 9, 2022, Filipinos across the globe cast their votes to elect their new leader. This year's election is crucial as we are under the threat of another Marcos-Duterte leadership.
Many of our kababayans abroad, especially the Filipino youth, are hopeful for a better future. They also faced challenges and issues that made it hard to exercise their right to vote.
The overseas registration requirements and deadlines, lack of voter education, and the delayed delivery of the ballots to the foreign post have led to the disenfranchisement of votes and unable to participate in the elections.
According to the Commission on Elections (COMELEC), Alberta has 16,524 Overseas Filipino Workers registered in Calgary to vote.
"The registration took more than 4 hours in line at the Philippine Consulate in Calgary," said Gio Galang, a student from Southern Alberta Institute of Technology, and a first-time voter.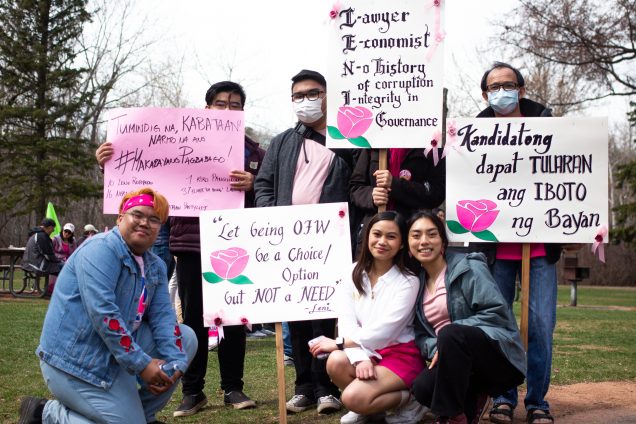 He shared his worries regarding the delay in receiving the ballots and the ongoing news on social media about some pre-shaded ballots, but it was important for him to participate in this year's elections.
"I am aware of my privilege here in Canada as a youth immigrant, and I am also aware that not all Filipinos have the privilege like mine back home," said Galang.
"Even though I didn't like politics back then, I must make a stand. I need my voice to be heard. I need to be part of the movement that seeks and fights for good governance. I would love to see Overseas Filipino Workers and immigrants be able to come back home to their families, and never leave their side ever again."
Alya Gerona, who is a first-time youth absentee voter, said that she didn't encounter any issues with the overseas registration process.
"Fortunately, the Philippine consulate did a great job with the distribution of ballots," said Gerona.
"In terms of filling out the ballots, it came with clear instructions on how to do so, which cleared my anxiety since it was my first time. Dropping the ballots in the consulate was not any trouble since they had clear instructions."
As part of the Filipinos in the diaspora, Gerona is one of the many Filipino youths in Alberta who actively participated and campaigned online and offline for their candidates.
"Living in Calgary as a Filipino youth, I still care about my country as a Filipino citizen, especially since I still have family living in the Philippines who will be affected by the next administration."
Many have shown their dismay online and offline regarding COMELEC's partial and unofficial results. There were reported cases of electoral fraud and rampant vote-buying with 168 vote-counting machines (VCMs) malfunctioning during election day.
"The obvious irregularities and instant results make it clear to us na may dayaan na nagaganap sa current elections, and I'm sure everyone is aware of this," said Gerona.
Gerona added that the huge numbers that instantly came up don't make sense, especially with the reported cases of broken VCM and incidents of people not being able to vote or finish on time.
"The people in the higher position are the ones who should be addressing the irregularities throughout the day and other incidents that have happened throughout the elections. It was their job to fix them and listen to the people on what they were having trouble with, yet they chose to turn a blind eye," said Gerona.
"Our ballots should be safe because it represents our voice as Filipino people."