After 26 years, Marinduque court indicts Marcopper for worst mining disaster
After 26 years, Marinduque court indicts Marcopper for worst mining disaster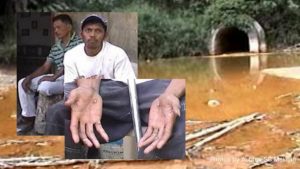 By JONAS ALPASAN
Bulatlat.com
MANILA — An environmental group hailed the decision of a Marinduque local court in favor of the 30 plaintiffs against the Marcopper Mining Corporation, 26 years since the country's worst mine disaster wreaked havoc.
"More than two decades in the making, the landmark case is a cautionary tale on how the Mining Act of 1995 and related policies have been lacking teeth and biased toward big businesses and their political sponsors," Kalikasan People's Network for the Environment said in a statement.
In its decision dated May 16, 2022, Marinduque Regional Trial Court Branch 38 granted the damages plea of the 30 plaintiffs in the case against the Marcopper Mining Corporation.