OBITUARY: Alcestis Garcia Silverio
OBITUARY: Alcestis Garcia Silverio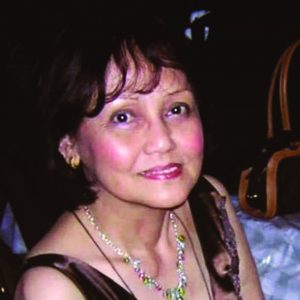 Alcestis Garcia Silverio
December 17, 1943 – June 2, 2022
It is with sad hearts that the family of Alcestis Garcia Silverio announces her passing on June 2nd, 2022. Alcestis passed away peacefully at the Village of Sandalwood Park. She is predeceased by her husband Rolando del Rosario Silverio Sr., parents Hermenegildo and Simeona Garcia and brother Baby (Hermenegildo III). She left in mourning her children Lalaine (Eduardo), Alvin (Tracey) and Carolyn (Brian). She was adored by her grandchildren Katrina, Alisha, Alex, Melissa, Jacob, Katelynn, Thomas, Erin, and Grace, and great-grandchildren Lily, Mia, Roly and Naomi.
She was fondly loved by her siblings Jun, Nene, Alta (twin sister), Boy, Pat, Lito, Ging and their spouses. She was also dearly loved by her many nieces, nephews, family members and friends.
Alces enjoyed family gatherings, happy conversations with lots of laughter, music and dance. She made sure everyone was fed and had 'baon' to take home. Alces was a devout Catholic and always made sure she prayed for her family and everyone close to her.
The family would like to extend a special Thank You to the staff and doctors at The Village of Sandalwood Park, especially to the nurses and team members at the Sanders neighbourhood.
Alces will be greatly missed and will always remain in the hearts of her family and friends.