Pressure point
Pressure point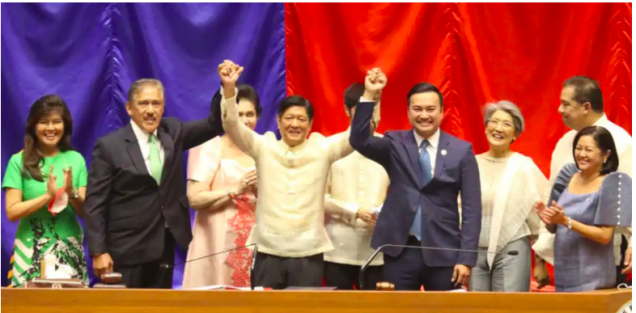 May 30, 2022
IBON.org
When the president- and vice-president- elect were about to be proclaimed, I was coincidentally nauseous and feeling too sick to react. When the Senate President and House Speaker were raising the hands of the late dictator's son Marcos Jr, surrounded by his mother, siblings, cousin and immediate family, I couldn't look. In my mind I still saw that picture of them during Marcos Sr's fake proclamation in Malacañang on the eve of the 1986 EDSA revolution.
The morning after, I woke up shaking my head saying OMG, Marcos Jr has been proclaimed indeed. It was, still is, awkward to come to terms with that.
At the monitoring centers, complaints on machine failure and lack of replacement, long queues, tampered ballots, and disenfranchisement were still being processed at 8pm of May 9; many citizens chose to stand their ground and waited for machine problems to be resolved, some even until up to the wee hours. But that same evening the nationwide results all-too-swiftly came close to a hundred percent.