A deeply ingrained militaristic mindset
A deeply ingrained militaristic mindset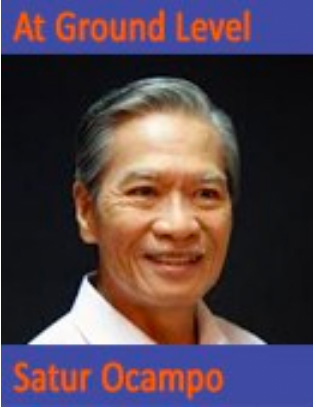 Yesterday president-in-waiting Ferdinand Marcos Jr. named Juan Ponce Enrile as his presidential legal counsel.
A key implementor during Marcos Sr.'s martial law dictatorship, Enrile figured prominently in the latter's ouster by popular uprising in 1986. He still faces charges of plunder as former Senate president. At age 98, he is out on bail for humanitarian considerations because of his advanced age. During his fresh stint in Malacañang, he will surely be encountering Imelda Marcos, who has already been convicted for multiple corruption charges but is also out on bail for a similar consideration (she's a bit younger than him).
Marcos Jr. also named as new solicitor general – his government's chief lawyer – outgoing Justice Secretary Menardo Guevarra; meanwhile, retired AFP chief Gen. Jose Faustino will be senior defense undersecretary pending his official assumption of the Cabinet post on Nov. 13, 2022.