Healthcare worker shortage: Predicted but not prevented? What to do?
Healthcare worker shortage: Predicted but not prevented? What to do?
By Michelle Chermaine Ramos
LJI Reporter
The Phiippine Reporter
"They know that this was comimng because they know the statistics," says the head of a respected health organization on the insufficient government measures to deal with the present healthcare labour shortage crisis.
Jennifer Lopez, President of the Integrated Filipino Canadian Nurses Association said that while the creation of the Supervised Practice Program for foreign-trained nurses has helped reduce some barriers to employment, it's still insufficient and they fear that things will get worse before they get better.
Canada is officially in a healthcare labour shortage crisis–a crisis that was predicted with past statistics and might have been prevented or somewhat alleviated as some healthcare workers say. So why wasn't it? And what should be done now?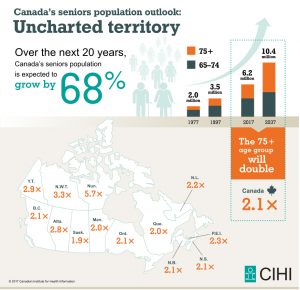 The country has witnessed an exodus of healthcare professionals leaving the field due to burnout and stress on their mental health. Moreover, thousands were fired across Canada last year for practicing their right to bodily autonomy and refusing to comply with vaccination mandates. (See related stories in some the links at the end of this article)
Several long existing factors prior to the pandemic as well as new government policies have led to this disaster, claim healthcare workers in Ontario, Quebec and Alberta interviewed by The Philippine Reporter.
"It's not enough to augment the shortage right now. They said that they have already hired 726 internationally educated nurses. However, if you look at the total deficiency of nurses, in Ontario itself it's 20,000, all over Canada it's 129,000 healthcare providers. That's how huge it is," she said. "They know that this was coming because they know the statistics."
Below is a summary of some of the statistics and interviews in a nutshell.
3 IN 10 FILIPINO WOMEN WORKED IN HEALTH CARE AND SOCIAL ASSISTANCE DURING THE PANDEMIC
According to Statistics Canada's 2021 census, "in January 2021, 20% of employed Filipino Canadians worked in the healthcare and social assistance industry, compared with 14% of all workers." A May 21, 2021 labour market snapshot, also by Statistics Canada shows that there are approximately 100,000 more working-aged Filipino women than men in Canada. "These women have played a key role during the COVID-19 pandemic, with 3 in 10 (30.5%) holding jobs in health care and social assistance, compared with 23.1% of non-visible minority women," says the Statistics Canada snapshot..
LONG EMERGENCY ROOM WAIT TIMES EXISTED BEFORE THE PANDEMIC
In many hospitals across Canada, patients who are taken in by ambulance must still wait for several hours before they can get medical attention. This situation isn't new and has been the case even before the pandemic. A September 21, 2020, article by Canadian medical students on Healthy Debate reports that "in 2018 to 2019, the average wait time for patients across Canadian EDs (emergency departments) was three to four hours. This merely represents the time to first assessment by a physician," the article said.
EVERY HALF HOUR STAY IN EMERGENCY CAN INCREASE RISK OF 7-DAY MORTALITY
According to the same report based on a May 2014 study by the Fraser Institute, "there is a stark correlation between the time-to-treatment and mortality risk among patients." While patients want to be treated as soon as possible, doctors need the time to effectively assess each patient to maximize diagnostic accuracy.
LACK OF FAMILY DOCTORS IS SENDING PATIENTS TO EMERGENCY
The majority of nearly 5 million Canadians between 2014 and 2018 who did not have access to a family doctor reported that they would prefer seeing a primary care physician if they had one versus a trip to the emergency department.
According to a September 2019 Canadian Institute of Health Information report mentioned in a September 26, 2019 article by CTV News, there were 241 physicians per 100,000 people in the population.
However, younger physicians are demanding a greater work-life balance with women doctors leaving the profession at periods to raise families. Also, doctors of both genders are not working the same hours as their older counterparts.
One of the suggested solutions to reduce wait times is to hire more nurse practitioners (NPs) who are given more autonomy than registered nurses (RNs) to see patients independently to diagnose and treat acute illnesses and prescribe medications.
THE NURSE-TO-PATIENT RATIO IS CRITICAL AND HAS WORSENED ACROSS CANADA
Toronto, Ontario
"In our ICU, 11 nurses went off and resigned and are not replaced until now," said IFCNA president Lopez who works at St. Joseph's Hospital and Sunnybrook Hospital in Toronto.
"Normally before in the ICU, there was one nurse for two patients, or one is to one if very critical. Now one is to two or three. The maximum used to be two, but it's become three. And for support, instead of four to five, it's now six to seven and sometimes eight, plus minus admission," she explained and added that she heard from colleagues in other units that their nurse-to-patient ratios have also increased.
Edmonton, Alberta
The Philippine Reporter were able to speak with a COVID ward nurse through her patient's phone on August 7, 2022. Anna Chan (not her real name) is treating COVID patients in a hospital in Edmonton, Alberta and has seen the impact of labour shortages. Last week, the patient was brought in by ambulance for a mild heart attack and waited for several hours in the emergency room before being treated. He tested positive for COVID the next day and was released from the hospital after only five days because they needed to free up beds for incoming patients.
Chan said that the nurse-to-patient ratio in her unit on her night shift is now one to eight. "That's a disaster if you ask me. It's hard of course because you have to think about the patients' safety and that's a real issue when you have eight patients through the night and God forbid, if things do happen, sometimes it does happen if there's an emergency or patient code, it takes away your time and everyone else gets neglected," she explained.
As for how this situation compares to how things were during the height of the pandemic, she said it has always been hard especially during the pandemic because more people were dying. However, they had more nurses then because some nurses from all over Canada came out of retirement to assist them.
Montreal, Quebec
According to Maria Reyes (not her real name), a PEB (préposé aux bénéficiaires or assistant nurse or caregiver in Quebec), the newly passed Bill 96 French language law has exacerbated the province's overall labour shortage. "It's like the government is saying that they want to have more health workers here but they don't want to accept those who are applying. Here, from what I'm hearing from my friends' experience, the PEB to patient ratio is one to ten."
ONTARIO'S BILL 124 WAGE SUPPRESSION LEGISLATION DEMORALIZES HEALTHCARE PROFESSIONALS
Bill 124 was introduced prior to the pandemic on June 5, 2019 and came into force despite the pandemic on November 8, 2021.
It restricts salary increases to 1 percent for every 12 consecutive months for many parts of the public sector. The Registered Nurses Association of Ontario (RNAO) has protested and has constantly spoken out against being treated unfairly given the rise in inflation. To put this into perspective, according to a July 20, 2022 CBC News article, inflation in Canada has risen to a new 39-year high of 8.1 percent at its fastest pace in decades.
The RNAO website states that "Ontario's nurses are experiencing depression, anxiety and stress as never before. Seventy-five per cent of nurses are burnt out. They are leaving their jobs. Many have gone to work in other jurisdictions, while some have left the profession altogether." Ontario's approach to the nursing profession has left them demoralized and compelled many RNs to leave for better opportunities elsewhere.
HOW FRENCH LANGUAGE BILL 96 HAS EXACERBATED QUEBEC'S HEALTHCARE AND GENERAL LABOUR SHORTAGE
Reyes (not her real name) arrived in Montreal, Quebec in 2010 as a caregiver and decided to take a PEB course to work in a hospital or nursing home but she quit her job because she couldn't survive being on-call with not enough hours. "PEBs (préposé aux bénéficiaires) are assistant nurses or caregivers who take care of seniors in hospitals, nursing homes or in private residences providing home care. It's usually a 10-month course," she explained.
In late 2020 and the first quarter of 2021, she applied to CIUSSS (Centre intégré universitaire de santé et de services sociaux) numerous times but was rejected for not being a French speaker despite her track record of being employed and living there for ten years. "I've always worked with English speakers and before, you were never required to speak French."
In her view, applicants were already being screened for French language proficiency before Bill 96 was even passed in June this year. "They said there was no problem with my experience because I've been in this field for many years but in terms of French, I can't speak fluently."
She has been taking semi-private French lessons for $60 for every level for which she says students can apply for government assistance. Classes run for four hours at night four days a week and she works part-time during the day. Each level takes three months to complete. She's currently in Level 5, and applicants need to pass Level 7 French to qualify for jobs that require French proficiency and to acquire their permanent residency in Quebec.
Reyes is thankful that she got her permanent resident status in 2017 after she immigrated through the live-in caregiver program when French wasn't required. Describing her 10 years living in Montreal she said, "You don't always meet too many white French speakers here, even at work. Many employers are also immigrants. Even the supermarkets are full of immigrant workers. English really is widely spoken here. I can read some French, but I can't speak fluently."
She observed that many newcomer Filipino nurses and caregivers can't work in hospitals right away because they are required to have Canadian credentials, and neither can they apply for PR status now until after they've gained what Legault's government deems to be a satisfactory mastery of Level 7 French. "How can the government expect them to learn that in six months? That's impossible. That's why many have left the province," Reyes said.
RELATED STORIES & SOURCES
McGill University November 2019 Study on the Global Shortage of Nurses:
https://www.mcgill.ca/nursing/files/nursing/nurse_shortages.pdf
Healthy Debate: How long is too long? Assessing wait times in Canadian EDs
https://healthydebate.ca/2020/09/topic/assessing-wait-times-in-canadian-eds/
Quebec's Bill 96: Language law creates barriers to immigrant, indigenous, other groups
https://philippinereporter.com/index.php/2022/07/22/quebec-s-bill-96-language-law-creates-barriers-to-immigrant-indigenous-other-groups/
Nurses say Supervised Practice Program is 'a good move'
https://philippinereporter.com/index.php/2022/04/22/nurses-say-supervised-practice-program-is-a-good-move/
Asian Heritage Month 2022…by the numbers
https://www.statcan.gc.ca/en/dai/smr08/2022/smr08_262
A labour market snapshot of South Asian, Chinese and Filipino Canadians during the pandemic
https://www150.statcan.gc.ca/n1/daily-quotidien/210521/dq210521b-eng.htm
April 2021 Statistics Canada Chart: Filipino Canadians most likely to work in the health care and social assistance industry
https://www150.statcan.gc.ca/n1/daily-quotidien/210521/cg-b003-eng.htm
Despite more doctors, many Canadians don't have a family physician: report
https://www.ctvnews.ca/health/despite-more-doctors-many-canadians-don-t-have-a-family-physician-report-1.4611149
The Effect of Wait Times on Mortality in Canada May 2021
https://www.fraserinstitute.org/sites/default/files/effect-of-wait-times-on-mortality-in-canada.pdf
2,452 B.C health-care workers fired for not getting COVID vaccination
https://vancouver.citynews.ca/2022/02/24/bc-health-care-workers-fired-covid-vaccination/
The Hidden Side of the Vaccine Passport Debate
https://philippinereporter.com/index.php/2021/12/03/the-hidden-side-of-the-vaccine-passport-debate/
Vaccine victims speak up
https://philippinereporter.com/index.php/2021/12/03/vaccine-victims-speak-up/
Inflation rises again, to new 39-year high of 8.1%
https://www.cbc.ca/news/business/canada-inflation-rate-1.6526060
Depressed and burned out, Ontario nurses planning to leave the field in droves, poll finds
https://nationalpost.com/news/canada/ontario-nurses-planning-to-leave-the-field-in-droves-poll-finds