Nelia Sancho, Beauty, brain and heart for the people
Nelia Sancho, Beauty, brain and heart for the people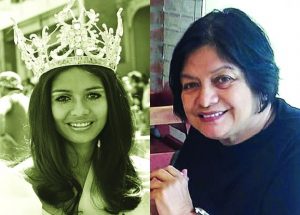 By MHIKAELA SANTOS and JANESS ANN J. ELLAO
Bulatlat.com
MANILA – Tributes continue to pour for the late beauty queen and women's rights activist Nelia Sancho, who passed away last week.
"Nelia Sancho contributed immeasurably to building Gabriela, which today stands as a shining example of how principled unity and collective action can bring about significant changes in society and empower women to fight for their socio-cultural, political and economic rights and interests," women's group Gabriela said in a statement.
In 1971, Sancho was crowned Queen of the Pacific, a pageant held in Melbourne, Australia. Under the dictatorship of Ferdinand Marcos Sr., she became active in the progressive movement and later the underground movement "in pursuit of meaningful changes in the country," as described in a 2016 women's month tribute by advocacy group Dakila.