Newmarket's Asian massage workers say licensing bylaw discriminates, stereotypes them
Newmarket's Asian massage workers say licensing bylaw discriminates, stereotypes them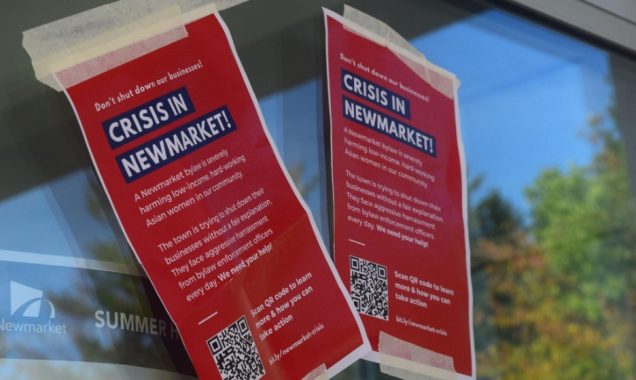 During a recent rally in front of Newmarket's municipal offices, Asian massage workers and their allies, including sex workers and migrant worker organizations, got together to send councillors and residents a clear message: we don't need saving.
That's in response to the town's Bylaw-2020-31, which was purportedly passed to help eliminate the human trafficking and sex-work rings that local politicians and residents claim plague Asian massage parlours.
The bylaw, which went into effect in January, requires massage parlours without registered massage therapists – formerly known as body-rub parlours and currently called "alternative massage businesses" – to obtain a Personal Wellness Establishment (PWE) licence.