No Moving On Without Truth, Justice and While Impunity Reigns
No Moving On Without Truth, Justice and While Impunity Reigns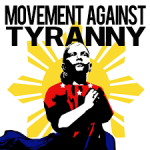 Statement on the 50th anniversary of the declaration of martial law
September 21, 2022
As with previous anniversaries of the Marcos declaration of martial law, apologists of the dictator's family have come out telling our people to lay the painful past behind and "move on," with Sen. Robin Padilla saying this was necessary for us to "grow" and Sen. Jinggoy Estrada saying the Marcoses have nothing to apologize for.
We vehemently disagree.
Until justice is rendered, we can never move on. Until the billions of their ill-gotten wealth are returned by the Marcoses, we can never move on. Until they have paid their taxes, we can never move on. Until the convicted Imelda Marcos is jailed for her crimes, we can never move on. Until the Marcoses acknowledge the evils of their parents' conjugal dictatorship and vow never to repeat them, we can never move on.
As long as human rights and civil liberties are trampled upon with impunity by those in power like it were still martial law, we can never move on. As long as governments remain subservient to foreign dictates and collude in the plunder of our patrimony and economy, we can never move on.
To ask us to do so is to ask us to forget. It is telling us to simply accept the return to power of those who destroyed democracy, robbed us blind, and showed no remorse for it.
Today, September 21, the 50th anniversary of the declaration of martial law, we call on our people to #NeverForget and pledge to #NeverAgain allow martial law and dictatorship to reign in our land. We encourage everyone to join the various events nationwide commemorating our people's hardships under the US-Marcos dictatorship as well as their struggle for freedom, democracy and justice.