Is the US preparing for war, or deterring it?
Is the US preparing for war, or deterring it?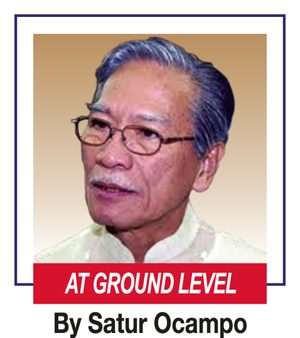 By Satur Ocampo
Five "agreed locations" had been previously designated for American military facilities to be established inside Philippine military bases. Their construction, funded with $82-plus million by the US, still had to be completed. Yet last Thursday, the defense chiefs of the US and Philippine governments announced four more new sites in "strategic areas of the country."
Setting up such military facilities for exclusive use by American forces – to preposition military personnel, equipment and supplies and other uses – is allowed by the US-Philippines Enhanced Defense Cooperation Agreement or EDCA. This is an executive agreement, signed in 2014, to boost the 1998 Visiting Forces Agreement (VFA), a treaty that implements the US-Philippines Mutual Defense Treaty of 1951.