Canada reduces work experience for caregivers by 50 percent
Canada reduces work experience for caregivers by 50 percent
To apply for permanent residency
February 21, 2023
By Veronica C. Silva
The Philippine Reporter
TORONTO – The federal government has reduced by 50 percent the number of months needed before foreign caregivers can apply for permanent residency. From 24 months, caregivers are now only required to complete 12 months of Canadian work experience.
Federal officials said this temporary change in policy, which will take effect on April 30, 2023 and retroactive to those who have already applied for PR, will address the backlog in processing and make family reunification faster.
Members of Parliament made the announcement on Feb. 10 in Scarborough, Ont. on behalf of Immigration, Refugees and Citizenship Canada (IRCC) Minister Sean Fraser. In attendance were some advocates who have been fighting for the rights of caregivers since the program was conceptualized decades ago.
Filipino-Canadian Rechie Valdez, MP for Mississauga-Streetsville, said that "the most consistent concern" she has heard from the Filipino diaspora wherever she goes across the country has been "the support and policy adjustments for caregivers."
Valdez said that since she was elected MP in 2021, she has been going around the country — some of them with MP Salma Zahid for Scarborough Centre – to meet and hold roundtable discussions with the Filipino diaspora. She said she has been in Ontario, Quebec, Manitoba, Alberta, and the Yukon. And she noted that "caregivers across Canada share many similar views and sentiments."
Valdez added that the change is applicable to both the Home Child Care Provider (HCCP) and Home Support Worker (HSW) pilot programs and is expected to benefit 90 percent of applications in the inventory. The change is applicable to caregivers who are just starting out and those who have been providing care already.
Critics
At the press event of the announcement, the Filipino community, including leaders and advocates for caregiver rights, were joined by other caregiver advocates in expressing appreciation and relief with the change. However, they also asked federal officials when the other requirements can be changed to make it easier for foreign caregivers to get PR status to be reunified with their families. Migrant Workers Alliance for Change (MWAC), in a statement, joined them in expressing concern for unaddressed working conditions.
The federal government has been trying for years to address the shortage of caregivers and the backlog in processing applications for PR. In a press statement, he said that "some spaces under the existing caregiver pathways have been reserved for caregivers who already have work experience in Canada from a previous work permit so that they are able to apply for permanent residence."
The caregiver program has undergone several changes over the years, most of them on a temporary or pilot basis. The most recent pilots are the HCCP and HSW programs which are due to expire in June 2024.   
The HCCP pilot puts a cap on applications at 2,750 yearly. In 2022, the cap was met in only 17 days after the program opened, according to MWAC. For 2023, the cap has already been met for the "gaining experience" category as of Feb 1, 2023, and new applications won't reopen until next year.
Critics say the Canadian work experience requirement is still an issue because of some abuses care workers are being subjected to. With the work permit needed to complete 12 or 24 months, some care workers are forced to continue working under precarious conditions to complete the experience requirement.
Another issue among the requirements is the proof of proficiency in the English or French language. Migrant advocates are calling for the scrapping of the cap and the language requirements for migrant workers, including the undocumented.
MP Valdez said the caps in applications remain the same. "It is the backlog that we are really trying to address (with this announcement). If (we) increase the cap, more applications are going to come in. What we really need to do is to address the backlog first. … In 2024, IRCC is prioritizing caregiver applications specifically, and I really feel that this will make a tremendous difference in the lives of so many families who have been waiting."
Status
MP Zahid was quick to acknowledge that there are "other issues of concern, including out of status and undocumented caregivers."
Migrant advocates have been pushing IRCC for updates on Prime Minister Justin Trudeau's mandate letter on December 21, 2021. Trudeau then committed Fraser "to further explore ways of regularizing status for undocumented workers who are contributing to Canadian communities."
The undocumented in Canada are now estimated to number half a million. Some caregivers have become undocumented to escape from abusive employers.
As chair of the House of Commons Standing Committee on Citizenship and Immigration, Zahid said the out-of-status caregivers will be a big part of the study that the committee will work on this spring. She urged members of the Filipino community to either testify as witnesses in the committee or to submit statements.
——————————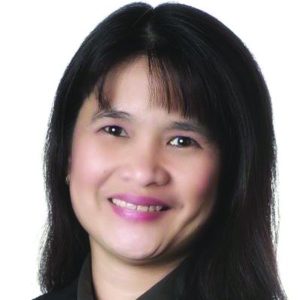 Veronica Silva Cusi is a multimedia journalist and researcher with more than two decades of experience. She was a business journalist for 12 years with Business World in the Philippines and a journalism lecturer for 14 years at University of the Philippines. She's been covering ethnic media in the GTA for more than a decade and also worked as editor and reporter in Singapore. She holds two master's degrees — Communication Research and Journalism. You can follow her on Twitter @VSilvaCusi.