CUPE joins campaign to stop deportation of Migrante Canada chair
CUPE joins campaign to stop deportation of Migrante Canada chair
By Nestor Burgos
The Philippine Reporter
VANCOUVER–Canada's biggest labor unions have joined calls for a stop to the deportation from the country of Filipino migrant rights leader Danilo De Leon.
An online signature campaign appealing to Immigration Minister Sean Fraser and Public Safety Minister Marco Mendicino in support of De Leon also continues to snowball.
In a letter to Fraser dated February 8, the Canadian Union of Public Employee (CUPE) also requested support for De Leon's application for permanent residency under Humanitarian and Compassionate (H&C) grounds.
"Danilo, like many migrant workers in Canada, has slipped through the cracks of the immigration system as a temporary foreign worker with precarious status. Danilo has the support of his employer and his community and is considered a valuable member (of) our society," CUPE National President Mark Hancock said in their letter.
"We support the requests of others, made on Danilo's behalf, to allow him to remain in Canada pending a proper review of his case, and that he ultimately be provided Permanent Residency status," Hancock said.
CUPE, with about 715,000 members nationwide, is Canada's largest union representing "workers in health care, emergency services, education, early learning and child care, municipalities, social services, libraries, utilities, transportation, airlines and more," according to its website.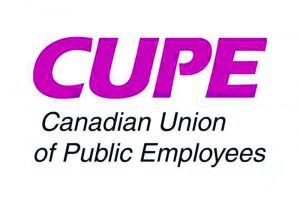 Hancock cited the danger De Leon will face if he is forced to return to the Philippines.
"Mr. de Leon has been in Canada since 2009 and has spent several years advocating for the rights and welfare of migrant workers in Canada. This work often places activists in danger when they return to their home countries, which is the case for Danilo if he is forced to return to the Philippines," he said.
Danilo de Leon, chairperson of the Filipino migrant rights group Migrante in Canada, is in danger of being deported after the Immigration, Refugees and Citizenship Canada (IRCC) in November last year rejected his application for Pre-Removal Risk Assessment (PRRA) to prevent his deportation.
The PRRA ensures that those removed from Canada and sent to another country are not in danger of torture, persecution or face risk to life or of cruel punishment.
De Leon, who came to Canada in 2009 as a foreign temporary worker and worked for a cleaning company in Alberta, lost his status in 2017 after the IRCC denied his application for a bridging open work permit.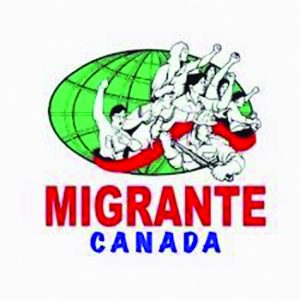 Supporters of De Leon have called on the government to stop his deportation and grant him permanent resident status, stressing that he faces "grave risk" of political persecution if sent home to the Philippines.
Migrante is among the progressive organizations that have been continuously "Red-tagged" or labelled as "terrorist" by the Philippine government. Many lawyers, journalists, environmental activists and political dissenters who have been Red-tagged" have been killed or arrested in the Philippines.
In a separate letter to Fraser, the Vancouver and District Labour Council (VDLC) also expressed support for the granting of permanent residency to De Leon.
"…Unfortunately, we are well aware that the Philippines is often not a safe place for those who speak up for the rights of workers. We have been aware of many arrests and murders of such activists in recent years and are therefore concerned that Danilo may be in danger if returned to his home country," VDLC President Stephen von Sychowski said.
The VDLC has 100 affiliate unions representing 60,000 members working in food stores, docks, public services, construction, among others, in the Metro Vancouver region.
Supporters of De Leon have launched an online petition campaign to stop his deportation (https://chng.it/xXPLyWwZqc).
"We call on Immigration Minister Sean Fraser and Public Safety Minister Marco Mendicino to stop the deportation of worker leader Danilo De Leon and to allow him to stay. We call on the Canadian government to deliver its promise of a fair and just regularization program for all undocumented workers like Danilo de Leon," according to the petition which has 1,240 signatories as of 3:54 p.m. of February 20.
"Danilo de Leon continues to be a strong advocate for the rights of all migrants, especially those who have no status, in his role as the chairperson of Migrante Canada and as a migrant organizer. Danilo de Leon is also an essential and frontline worker who continues to work as a delivery driver under the ongoing pandemic," it said.