Feds seek inputs on immigration
Feds seek inputs on immigration
March 7, 2023
By Veronica C. Silva
The Philippine Reporter
The federal government has called for feedback and consultations on its plans for immigration, starting with a survey due to be released this month.
Last February 23, Immigration, Refugee and Citizenship Canada (IRCC) announced the call for feedback in "shaping the future of immigration in Canada." Immigration minister Sean Fraser said, in a press statement, that the "broad-based engagement initiative" is "aimed at exploring how immigration policies and programs can support a shared vision for Canada's future."
The initiative is expected to run Canada-wide through spring with an online survey, dialogues, and thematic workshops. IRCC is expecting diverse perspectives from the initiative, which Fraser kicked off in Halifax, Nova Scotia with a dialogue session on the same day it was announced.
While getting inputs from diverse communities is not new in framing immigration programs and policies, members of the Philippine diaspora are looking forward to opportunities to be heard.
Not new
"It is good to always consult … Revisiting the immigration system is not new for us in Migrante; we've been calling for an overhaul of the immigration system," said Aimee Beboso of Migrante Ottawa, in a phone interview with The Philippine Reporter. "What is [also] not new is what our recommendations would be. For the longest time we have been calling for status upon arrival."
Chapters of Migrante Canada are members of the Migrant Rights Network (MRN), a Canada-wide group campaigning for regularization of all migrant workers as part of its "Status for All" advocacy. Migrants groups have been working with temporary workers who find themselves in precarious work conditions as their rights, such as mobility, are attached to employers.
Advocating for migrant rights is an issue that hits close to home for Migrante as their own chair, Danilo de Leon, is fighting for his right to stay in Canada after losing status in 2017.
Beboso said that as far as consultations are concerned, migrant groups have already informed government of their position through their ongoing campaigns. "For us now, what we want is action from all those calls (campaigns)," she said.
Prof. Leonora "Nora" Angeles, PhD, Associate Professor at University of British Columbia, has also participated in previous government initiatives to harness diaspora contributions. She is also looking forward to this new initiative.
Angeles told TPR that she will participate both as an academic and researcher with interests in immigrant integration and participatory capacity development issues. For community inputs, she said she can also contribute to discussions as a member of FILNET, a network of Filipino service providers in the BC Lower Mainland, and as co-founder of the National Pilipino Canadian Cultural Centre (NPC3) Society."
Expectations
"I expect the survey to cover a wide range of issues concerning immigration, refugee and citizenship issues that are multi-dimensional involving social, cultural, political and economic integration concerns," she said in an email reply.
She said she also hopes the survey response rate is high and reaches a wide section of the immigrant and refugee population for better policy formulation and program design. It would also be good if the government can ensure that voices are well-represented.
"They (government) also need to watch out for patterns of inclusion and exclusion that tend to result in over-representation of those who already hold much policy influence and power in the immigration sector, and the neglect of those marginalized and least heard but whose voices are critical to the success of our immigration system," Angeles said.
Beboso also wants more participation in the dialogues.
"Receiving countries like Canada have to continuously consult with countries that are sending migrant workers to find out what is happening in those countries. Because it seems to turn out that they (receiving countries) are taking advantage of the desperation of other people who want better lives," said Beboso.
It would also be good to include recruitment agencies in the discussions, she added.
Both Angeles and Beboso are hopeful that the results of the initiative can be better communicated back to policymakers, those who participated, and the public.
In a supporting document announcing the consultations, titled "An immigration system for Canada's future: Strengthening our communities," the federal government noted that "within the next decade, immigrants could represent about half of our total population, and they will soon represent 100% of the growth of our labour force."
———————————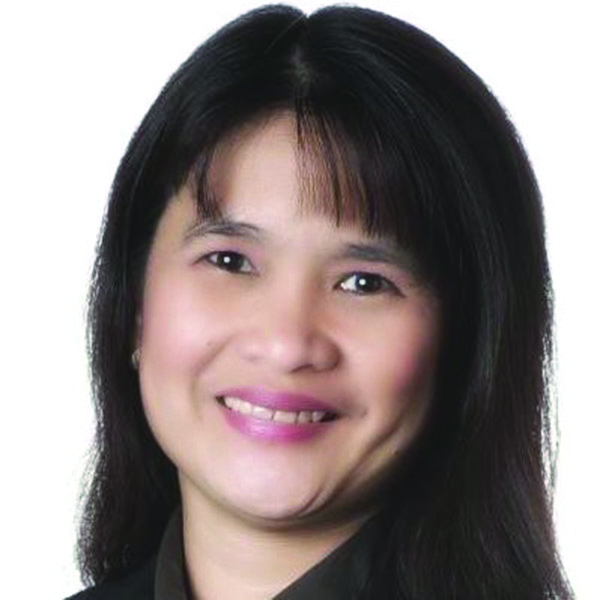 Veronica Silva Cusi is a multimedia journalist and researcher with more than two decades of experience. She was a business journalist for 12 years with Business World in the Philippines and a journalism lecturer for 14 years at University of the Philippines. She's been covering ethnic media in the GTA for more than a decade and also worked as editor and reporter in Singapore. She holds two master's degrees — Communication Research and Journalism. You can follow her on Twitter @VSilvaCusi.