STATEMENT: Threats to Truth-telling, Free Expression Worsen During Marcos Jr.'s First Year in Office
STATEMENT: Threats to Truth-telling, Free Expression Worsen During Marcos Jr.'s First Year in Office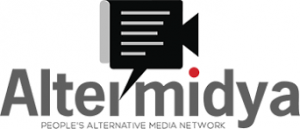 One year into the presidency of Ferdinand Marcos Jr., the state of free expression has not improved. In fact, it has further deteriorated in the Philippines.
President Marcos Jr. pledged to uphold press freedom. The National Union of Journalists of the Philippines, however, recorded 84 incidents of attacks on the media from June 30, 2022 until July 22, 2023. This number is 42 percent higher compared to the documented cases during Duterte's first 13 months in office.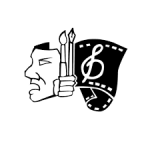 Three journalists have been killed while four others survived two separate shooting incidents. The July 14 shooting of San Juanico TV reporters in Pastrana, Leyte by members of the local police and the subsequent surveillance and harassment they are subjected to prove that a lot has to be done to address impunity in the country.
Community journalist Frenchie Mae Cumpio and dozens of artists, including Adora Faye de Vera, Amanda Echanis, JP and Grace Versoza, Lorie Sigua, and Aldeen Yañez among others, continue to languish in jail over trumped-up criminal charges. Their only crime is that they have utilized their skills and talent to amplify the voices of marginalized and oppressed sectors.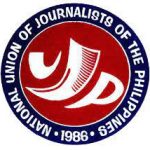 Libel laws continue to be wielded as a form of harassment against journalists. The Court of Appeals upheld the conviction of Maria Ressa and Reynaldo Santos Jr., and even extended the prescription period of cyber libel from 12 years to 15 years. Last December 2022, journalist Frank Cimatu was convicted of cyber libel over a satirical social media post pertaining to former Agriculture Secretary Manny Piñol.
The blocking order against the websites of media outfits Bulatlat and Pinoy Weekly, and of several progressive people's organizations stands. For publishing critical news and views, they continue to be censored by the Philippine government.
President Marcos Jr. also remains silent on various attacks against freedom of expression, especially in support of the right to assemble and seek redress for grievances.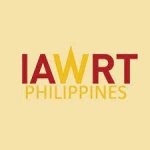 The red-tagging of journalists, artists, activists, and anyone expressing opinion contrary to government narratives persists. The government task force mandated to end the armed conflict and their minions attempt to portray as "terrorists" those who voice out legitimate criticisms and concerns. The entire state machinery, under the guise of the "whole-of-nation-approach" is used to curtail not only free expression but also the right to organization of different sectors pushing for their rights and welfare.
State forces wield the anti-terror law as a weapon against human rights defenders. The Anti-Terror Council has designated as terrorists indigenous peoples activists in the Cordillera, and a community doctor in Mindanao despite the dismissal of fabricated charges filed against these human rights defenders. In the Southern Tagalog region alone, 15 activists, including two Church leaders, have been charged with violation of the Anti-Terror Act.
Marcos Jr. has not lifted a finger to undo the excesses and abuses of Duterte. His inaction is taken as a go-signal by those who continue to violate the people's right to free speech and free expression.
We, journalists, artists and advocates, speak now to challenge the Marcos Jr. administration to reverse the policies of his predecessor and uphold and respect the people's rights.
Free Frenchie Mae Cumpio and all detained artists and human rights defenders!
Stop censorship! Unblock the truth!
Junk the Anti-Terror Law!
Artists and Media, Fight Back!
Altermidya Network
Concerned Artists of the Philippines
National Union of Journalists of the Philippines
International Association of Women in Radio and Television – Philippines