International students are not to blame for Canada's housing crisis
International students are not to blame for Canada's housing crisis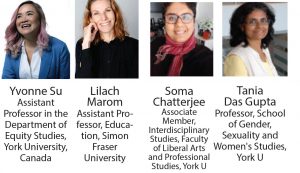 September 18, 2023
By Yvonne Su, Lilach Marom, Soma Chatterjee, Tania Das Gupta
At the start of the new academic school year, around 30 students at Canadore College in North Bay, Ont. held a protest to decry the lack of accommodation provided to international students.
The protesters were demanding help from the college either to provide affordable accommodations, relocation to other campuses, online classes or a refund of the tuition they'd paid.
About 25 international students at Canadore College slept in a tent on the side of a road because they were unable to find decent, affordable housing. The college eventually met the demands of these students, but others in North Bay and across Canada continue to struggle to find decent and affordable places to live while they study.