ICHRP'S Patricia Lisson on PH human rights, red-tagging, CBCP, NTF-Elcac, Canada's role
ICHRP'S Patricia Lisson on PH human rights, red-tagging, CBCP, NTF-Elcac, Canada's role
By Lui Queaño
The Philippine Reporter
Each and every person inherently possesses the right and responsibility to promote the advancement of human rights and uphold the fundamental principles of democracy and its affiliated institutions. Human rights defenders are individuals who actively participate in the advocacy and safeguarding of human rights. There is an observable global phenomenon characterised by an increasing incidence of infringements upon civil liberties and the deliberate persecution of individuals who actively promote and protect human rights, commonly known as human rights defenders (HRDs). As a result, the capacity for civil society to operate unrestrictedly is gradually declining. This phenomenon is observed not only in countries governed by repressive or autocratic regimes, but also in established democratic societies. The essential rights encompassing freedom of expression, freedom of association and assembly, freedom of information, and the right to privacy are presently encountering increasingly complex challenges.
Patricia Lisson, an individual actively engaged in the promotion and protection of human rights, presently holds in the position of chair in the International Coalition for Human Rights in the Philippines (ICHRP-Canada). Additionally, she maintains an affiliation with the ICHRP global council as a member.  Lisson has consistently engaged in active participation with ICHRP Canada since its inception in 2019, and this involvement persists to the present day. Lisson, apart from assuming the role of ICHRP chair, also fulfils the role of Co-Chair for the ICHRP International Interfaith Network and has made significant contributions to the advancement of the InvestigatePH document.
The following interview occurred prior to the forthcoming Canada speaking tour of Neri Colmenares, a human rights lawyer and present advisor on human rights for the Integrated Bar of the Philippines (IBP).  Colmenares participated in a sequence of thirteen community forums, which included keynote speeches before Filipino-Canadian students residing in Toronto, Vancouver, and Montreal. The speaking tour was under the coordination of Malaya Canada and the International Coalition for Human Rights in the Philippines (ICHRP) Canada. Lisson was present during Neri Colmenares's recent tour across various Canadian provinces, namely Toronto, Ottawa, Montreal, Edmonton, Calgary, and Vancouver, from October 1 to October 19.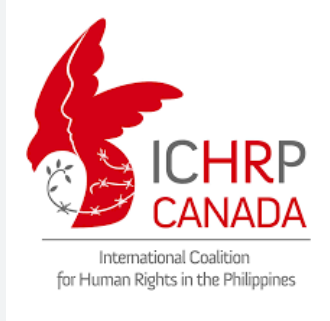 THE PHILIPPINE REPORTER (TPR): What are your perspectives and anticipations regarding the Canadian speaking tour of HR lawyer Neri Colmenares?
PATRICIA LISSON (PL): During the upcoming visit, we will have the privilege of hearing from a renowned human rights law expert and a Bayan Muna Party member who will provide us with an unbridled analysis of the current situation in the Philippines. Moreover, he will comprehensively analyze Marcos Jr.'s government, leaving no stone unturned.
Neri will delve deeply into the legal implications of international human rights law, particularly concerning the systematic intimidation, attacks, and vilification of civil society and the forced disappearance of human rights defenders and red-tagging.
Neri's political insights will be invaluable during our meeting with sitting Members of Parliament and Global Affairs Canada as we question them on the objectives of its Indo-Pacific strategy and the Counter-terrorism Campaign of the Philippine Government in relation to the Government of Canada's funding through the ASEAN program. These topics have been crucial aspects of ICHRP Canada's advocacy work.
Furthermore, we will ensure that Neri connects with the Philippine diaspora during the meeting to learn about their challenges and aspirations. This will enable him to offer concrete suggestions on how they can support his work and theirs.
TPR: Why should Canada know about human rights situation in the Philippines, and how should the Canadian government act on human rights cases in the Philippines?
PL: Canada should know about the HR situation in the Philippines because, in recent years, Canada has embarked on an ambitious endeavour to strengthen its economic ties with the Philippines, underpinned by the objectives of its Indo-Pacific strategy, which emphasizes commercial growth and regional security. Furthermore, Canada's Guidelines on Supporting – Human Rights Defenders states, "Canadians care about human rights. They expect their government to help build respect for human rights at home and worldwide. Promoting respect for human rights is at the heart of Canada's international policy and engagement."
However, a picture emerges of the Philippines in the Independent International Commission of Investigation into Human Rights Violations in the Philippines (Investigate pH) of intensified political repression, the lack of domestic remedies to address human rights abuses, state terror lived out through a war on the poor people in the disguise of anti-drug operation, and dramatic violations of economic social and cultural rights. The counter-terrorist campaign of the Philippine government and the implementation of mechanisms which can designate individuals and organizations as terrorists and ask for the freezing of bank accounts of individuals and organizations without sufficient basis has created widespread and systematic human rights violations. One could describe the actions of the Philippine government as a declaration of war against human rights defenders and critical members of civil society.
If promoting respect for human rights is at the heart of Canada's international policy and engagement, then supporting the development of policies such as the Indo-Pacific strategy inadvertently enables the Philippine government to continue its political repression, curtailing the rights and freedoms of citizens and Canada risks being complicit in gross human rights violations. This is why we need to know and understand the human rights situation in the Philippines.
TPR: What are the issues and concerns ICHRP that can be highlighted in Neri's visit to Canada campaigns, etc
PL: Neri will highlight the various concerns pertaining to the Indo-Pacific strategy and its potential ramifications on human rights.
The International Interfaith Network is preparing to initiate a campaign aimed at addressing the issue of red-tagging, a practise that involves the unjust labelling of individuals or groups as terrorists without sufficient evidence or adherence to due process. The present campaign has been initiated as a direct response to the counter-terrorism initiatives undertaken by the Philippine Government. Notably, these efforts have been financially supported by the Government of Canada through the ASEAN programme.
The speaking tour aims to address various issues, including the "Stop The Killing Campaign," which seeks to respond to and mitigate instances of violence and loss of life. The Canadian mining industry is another topic of concern and scrutiny due to its potential environmental and social impacts. Additionally, the "Stop the Bombing in Balbalan"  initiative aims to raise awareness and take action against ongoing bombing activities in the region. Lastly, this event intends to invite participants to attend the ICHRP Canada National Conference and Assembly scheduled for May 2024.
TPR: How do you make sense of the church group, CBCP, joining the anti-insurgency task force, NTF-ELCAC, when HR advocates from church organisations are being red-tagged?
PL: The CBCP seems to have become a part of the Marcos Jr.'s government's national security policy, known as the "whole of the nation approach." However, NTF-ELCAC is involved in red-tagging church people and other members of civil society.
I'm afraid I have to disagree with this decision. However, I question whether the entire CBCP or just a committee of the CBCP agreed to be a part of NTF-ELCAC. Those appointed to the NTF-ELCAC may hope to address the issue of red-tagging within the organization's structure. I need to think about this matter more carefully and do further reading.
TPR:  Why do you think red-tagging is dangerous? What should we do and what would you ask Neri to do as political leader of Bayan Muna?
PL: Red-tagged people are generally fighting for the Philippine people's fundamental civil, political, cultural and other collective rights. When arrested, they are often victims of subsequent crimes against humanity, such as arbitrary arrest, detention, forced disappearance, and killing. Red-tagging terrorizes any critics by alleging without evidence that they recruit fighters for the New People's Army.
Red-tagging violates the very foundations of freedom of expression, religion, and public space and attacks the core of democracy. The dangers of red tagging are vilification, fear, and de-politicization of ordinary people who become afraid and unable to speak out or act. Often, those people who have been red-tagged are put on a kill list or disappear.
Through public statements, articles, and other forms of media, I encourage organisations to expose, oppose, and make visible the tactic of red-tagging among your community , as well as express solidarity for victims of red-tagging.
We also encourage people to launch a campaign urging policymakers to publicly condemn red-tagging and withdraw support for the Philippines' military and counter-terrorism programs. Of course, you can always contact your Member of Parliament to express your concerns about red-tagging.
TPR:  How can one reconcile the fact that Bongbong Marcos Jr.  has assumed the presidency in the Philippines, considering that his father, a well-documented perpetrator of human rights abuses, was removed from power by the Filipino populace three decades ago?
PL: It is hard to make any sense of electing Marcos Jr. into office, considering this year is the 51st anniversary of one of the darkest periods in Philippine history. To date, Bong Bong Marcos's leadership has taken on the characteristics of the brutal Duterte regime. Marcos Jr.'s government has followed in the footsteps of former President Duterte in doubling down on its use of red tagging to terrorize critics by alleging without evidence that they recruit fighters for the New People's Army.
TPR: Are there solutions to the current state of HR in the Philippines? What are they and how does your group intend to offer those solutions to the current Philippine government? Do you think Canada should get involved?
PL: It is imperative that we take action to address the Human Rights situation. I had the privilege of attending the Universal Periodic Review (UP) hearings at the United Nations 2023, where Karapatan presented a list of recommendations, which I firmly believe we must implement.
We have a responsibility to make a formal request to the United Nations Human Rights Council that it launch an impartial inquiry into the state of human rights in the Philippines, put a halt to the policies and practises of the drug war and counterinsurgency campaigns that target civil communities and human rights defenders, thoroughly investigate, prosecute, convict, and punish those responsible for human rights abuses, and repeal legislative, administrative, executive, and judicial acts that violate human rights, including anti_terrorism Act and Terrorism Financing Prevention and Suppression Act.
We must stop the criminalization of political offences and actions motivated by political beliefs, unlawful arrest, detention, and the practise of filing fabricated criminal charges against activists; ensure the freedom of expression of human rights defenders, humanitarian organisations, and social movements; and prohibit terrorist and red-tagging and labelling.
Lastly, enact a Human Rights Defender Bill that adheres to global human rights norms; cease military activities within communities; and withdraw military forces without delay.