Biden in Israel: How U.S. foreign policy has played a big role in the Israel-Hamas war
Biden in Israel: How U.S. foreign policy has played a big role in the Israel-Hamas war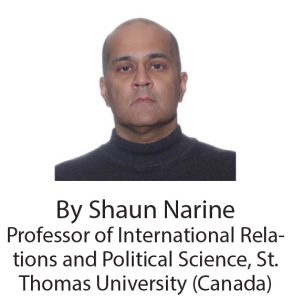 U.S. President Joe Biden is in Israel to lend support to the country in the midst of an already bloody war between the Israelis and Hamas, including the bombing of a Gaza City hospital that has left hundreds dead.
Following Biden's meeting with Israeli Prime Minister Benjamin Netanyahu in Tel Aviv, it's worth looking back at American foreign policy and profound U.S. mismanagement of ongoing crises in the Middle East over a period of decades. It illustrates how badly American domination has served international peace and stability.
Some have argued that Hamas's attack on Israel is an indication of the chaos and disorder that will follow in an emerging "multipolar world," meaning one in which the U.S. is no longer firmly in control of international affairs.