Inspires members to maximize earning potential
Inspires members to maximize earning potential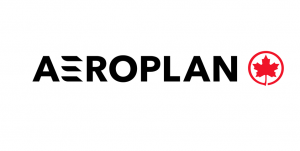 Launch of first Aeroplan Insider Guide
On November 1st Aeroplan, Canada's leading travel loyalty program, today launched its first-ever Insider Guide, with exclusive insights to help members get the most out of the program – whether you travel a little, or a lot. The all-new guide shares inspirational tips from notable Canadians including renowned chef Chuck Hughes, Prince's Trust Canada CEO Farah Mohamed, content creator Filipa Jackson, hypnotist Asad Mecci and others.
From gifting your loved ones Signature Class service on long-haul flights to month-long excursions around the world, the Insider guide provides exclusive insight into how to make the most of any trip. This guide includes stories and experiences shared by millions of members, to inspire other travellers like yourself to make their trips better and more comfortable.
Whether you rack up thousands of Aeroplan points through everyday shopping at the program's growing number of partners, taking advantage of a wide range of eStore promotions or using redemptions to book trips with your family and friends, the Insider Guide showcases members who are making the most of Aeroplan, earning and redeeming points, every day.
"As a frequent flyer, I'm always looking for the little comforts and reminders of home that help make travel easier," said Chuck Hughes, renowned Montreal-based chef and a frequent traveller.
The launch marks the continuation of a busy year for Aeroplan, as Air Canada continues to invest in enhancing customers' loyalty experience. Since relaunching in 2020, Aeroplan has continued to deliver world-class partnerships for its members, including 45+ airline partners for flight rewards, the program has expanded to retail partners like Starbucks and Ontario's LCBO, and additional travel partners like Uber, to deliver excellent regular offers. It also recently launched HotelSavers, through which Aeroplan makes available over 7,000 points hotels around the world to choose from, giving members more ways to redeem their Aeroplan points.
(PRESS RELEASE)